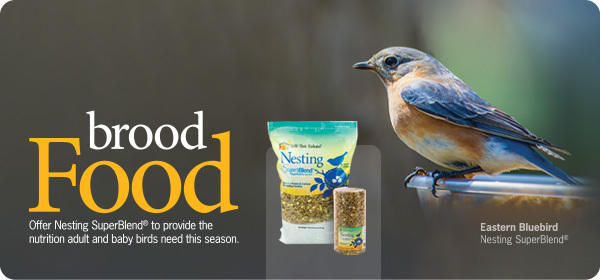 Birds with access to a reliable source of supplemental foods, rich in protein, fats and calcium have higher nesting success rates. So, keep your birds happy and healthy with our Wild Birds Unlimited Nesting SuperBlend®️. It's specifically formulated to provide all the protein, fat and calcium nesting birds need.
And keep in mind that many birds including bluebirds, goldfinches, cardinals and robins nest well into late-summer. So Nesting SuperBlend provides important nutritional benefits all summer long.
Stop by the store today and let us help you help your birds this nesting season!
---